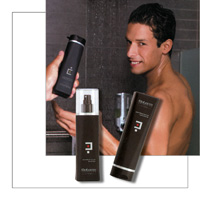 SALERM
❤️


LINE HOMME - Fall
Man hair color
---
---
Salerm Cosmetics Homme has created a specific line to combat and prevent hair loss.
CONTRÔLE CHUTE SHAMPOO LOTION 1 + 2
Specifi c treatment in a shampoo with compounds that help prevent hair loss and provide extra nourishment.
method of use : for daily use, apply a small amount, massage and leave for a few minutes so that the active ingredients can act and rinse.
box: 250 ml tube.
---
Rate this product:
30 click
Viewed 110042 times
+3903311706328
Download PDF
Products for hairdressers