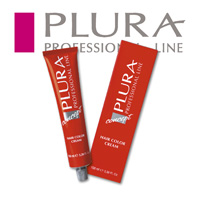 PLURA PROFESSIONAL LINE
❤️


CONCEPT HAIR COLOR CREAM
Hair Color
---
Treatment dye cream that allows a lightening 1 to 5 tones, presents an innovative formula calibrated color with active ingredients which ensures a higher brightness and hydration of the hair, in addition to a long-lasting color. It perfectly covers gray hair naturally. Available in a large variety of shades, ensures a choice of 360 ° to meet the needs of the customer.
Shades available in 80 shades
method of use : mixing ratio 1:1.5 (eg, 50 ml of product and 75 ml of oxidizing emulsion at 20-30-40 volumes). Mix in a non-metallic bowl or in a cocktail shaker. Using a brush, apply on dry hair unwashed. The amount must be sufficient to ensure good coverage of white hair. Leave on for 20-45 minutes. At the end of the exposure time wear disposable gloves and rinse. Lather thoroughly, rinse until the water is clear.
---
Rate this product:
31 click
Viewed 112249 times
+3903311706328
Download PDF